What?! I have my own hand-designed colorful clothing brand now for you to buy brightly colored shirts, dresses, and pants in mens, women's and kids' sizes?! Why, yes indeed I do! Let me explain how this new venture came to exist, and how this artistic English teacher is now designing outfits…
I've always loved loud rainbow colors on fashion — both to draw and to wear, myself. Click to any of my articles — like "Your vs. Your" — and the hues pop out of the screen with joy. But it wasn't until a certain email arrived in my inbox that I began down the path of drawing patterns for actual clothes to sell and wear. What was this life-changing email?
In late August of 2022, I received an email from a reader who wanted to order a poster of one of the drawings on my site, in which I illustrated types of conflict. Now, in order to set up a poster-ordering service, I had to sign up for a drop-shipping printing company that, it turned out, also turned one's artwork into everything else under the sun — including clothing.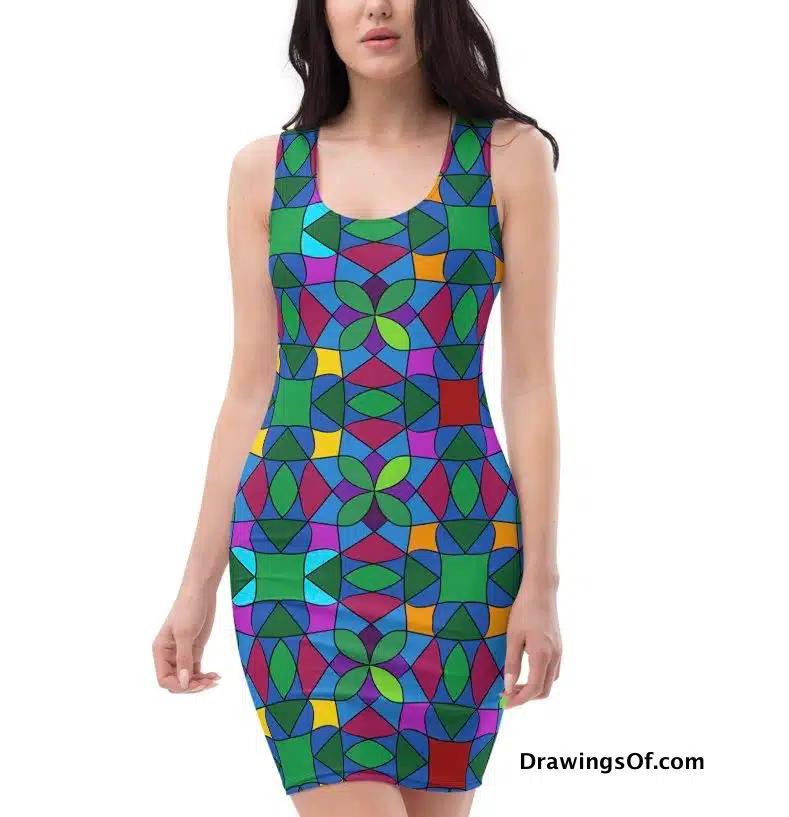 After I sold the reader the types of conflict poster, I began experimenting with what else I could do with this wild new Print on Demand (PoD) technology. I've always felt that there weren't enough SUPER BRIGHTLY COLORED dresses out there, so I hand-drew a rainbow swirl pattern and used the platform to design this Jewel Tone Swirl Dress:
On a whim, I posted the Jewel Swirl Dress on LinkedIn — and WHOA, the response was bigger than for anything I've posted in years! Messages began to pour in, requesting the rainbow swirl design on Men's and Kids' clothes, and other styles. I added the Jewel Swirl Men's Shirt and immediately sold several. Wow! Thanks!
I added new styles and patterns — from sports bras, to boxers (!) to leggings and joggers. This new drop-shipping Print on Demand technology is absolutely astounding. I can make anything you want me to, and with any new and innovative pattern my brain can devise! Next time someone asks what to wear for Reiki (yes, I'm a Reiki practitioner too), I can humbly suggest the Reiki outfits I've designed, myself.
Coming soon are tote bags, mugs, and more — and of course, I can always easily put any existing art from this site on posters or other printed items, upon request. Here are some colorful zigzag leggings by me, featuring the juxtaposition of very different colors:
What would YOU like me to design for you? Please comment below or message me directly with your colorful clothing wishes. Here's to many more brightly-colored rainbow outfits walking down the street, bringing smiles to all!
Speaking of colorful clothes, click "Clothes vs. Cloths" and "Colorful vs. Colourful" for a quick, illustrated lesson about the difference between the two words.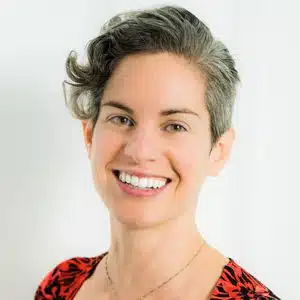 The author and artist, Lillie Marshall, is a National Board Certified Teacher of English who has been a public school educator since 2003, and an experienced Reiki practitioner since 2018. All art on this site is original and hand-drawn by Lillie. She launched DrawingsOf.com Educational Cartoons in 2020, building upon the success of her other sites, AroundTheWorldL.com (established 2009), TeachingTraveling.com (founded 2010), and ReikiColors.com. Subscribe to Lillie's monthly newsletter, and follow @WorldLillie on social media to stay connected!