I'm excited to share with you this round-up of all the articles about Reiki that I've written on this site over the years! This compilation begins with entry-level lessons for those who've never tried this type of energy work before (including posts explaining about Reiki pronunciation, what to wear, and how many Reiki sessions are needed).
The list then moves on to intermediate concepts, such as Reiki chakra balancing, then concludes with complex analyses of advanced, practitioner-level concepts like Reiki symbols. I'm always adding more to this series, so bookmark this to stay updated!
What is Reiki?
Reiki is a gentle Japanese form of touch healing that is deceptively simple, but wonderfully powerful in promoting wellbeing. During a Reiki session, the practitioner softly places their hands on or above the recipient's body, moving through a series of hand patterns, and avoiding sensitive areas.
This comforting touch guides the recipient into a relaxed meditative, dream-like state, which allows energy to better flow, thus reducing stress. The body can then begin to process blockages, and promote healing. The word "Reiki" roughly translates from Japanese to mean: "Universal life force energy." Practitioners use symbols such as Cho Ku Rei and Hon Sha Ze Sho Nen to help focus energy and intentions.
Sessions are done fully clothed, and are usually around an hour — though shorter and longer durations work, too. While Reiki is no substitute for medical treatments, this energy work is so well-documented in promoting mental, emotional, and physical healing that it is used around the world in prominent institutions such as the Cleveland Clinic, and Johns Hopkins.
Why Trust These Articles?
Before sharing the round-up of my Reiki articles, let me give some background about my credentials and experience. My name is Lillie, and I run a Boston Reiki and Chakra Balancing practice in Massachusetts called Healing Touch "L." I started my formal Reiki training in 2018, completing Levels 1, 2, and Master Teacher Level of Usui, Kundalini, and Holy Fire Reiki. I currently provide energy work to more than 30 clients a month.
In addition to being a Reiki practitioner, I am also an artist, writer, and teacher. That, paired with my years of practice doing energy work with a diverse array of clients helps me create the articles here, based on honest personal experience, developed over time. This background information is important, because many online articles about energy balancing are written by copywriting interns with no direct experience in the field. That is not the case here!
As more background, during my Reiki sessions, I give hands-on energy work instead of hovering my hands above the body, and my particular specialty is that I can see colors during meditation and Reiki that correlate with chakra colors. Seeing these auras helps me understand where clients' energy is blocked, and how it can be cleansed and balanced.
My sessions feature a conversation before and after to support clients on their path to happy and healthy energy flow. Had enough background? Let's move on to the Reiki articles!
Reiki
Want to learn more about Reiki? This round-up of articles by a certified, experienced Reiki practitioner helps give information about energy healing and chakra balancing for all levels.
Yay for Reiki!
I hope you found these articles about Reiki meditation useful. Which most stood out to you, and what questions or reflections do you have after reading them? I'm always adding to this article collection, so feel free to request another topic for me to cover in a future post. Do share!
Want more? Learn about the Dai Ko Myo symbol, and the various ways to draw it, and the peaceful Shanti symbol.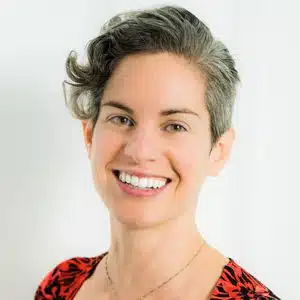 The author and artist, Lillie Marshall, is a National Board Certified Teacher of English who has been a public school educator since 2003, and an experienced Reiki practitioner since 2018. All art on this site is original and hand-drawn by Lillie. She launched DrawingsOf.com Educational Cartoons in 2020, building upon the success of her other sites, AroundTheWorldL.com (established 2009), TeachingTraveling.com (founded 2010), and ReikiColors.com. Subscribe to Lillie's monthly newsletter, and follow @WorldLillie on social media to stay connected!