Hello, and welcome to a colorful set of drawing prompts for kids, adults — and everyone in between. This big list has ideas for creative drawings that will make you smile, and get your pencil moving!
Whether you're a beginning artist looking for simple, easy prompts for cute drawings, or a more experienced and advanced sketcher who wants to branch out in style with zany concepts, you've come to the right place.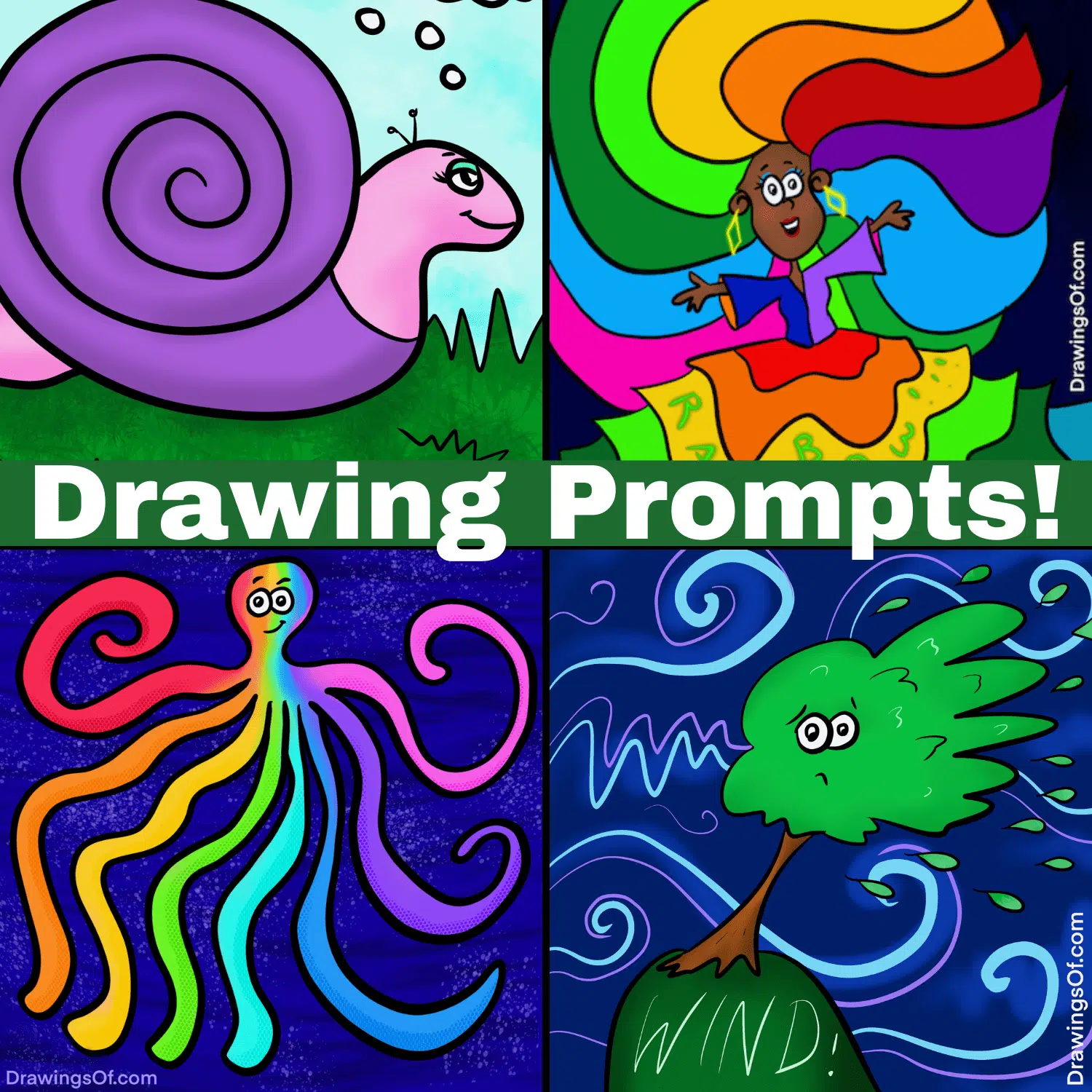 As background, my name is Lillie, and I'm a teacher and artist who specializes in bright, happy colors, cartoon line art, and cute drawing ideas. Ever since I was a child, I was doodling all over every piece of paper and notebook I could find. (My high school Physics notebook is 60% sketches and 40% notes!)
When I started this drawing website, DrawingsOf.com, in 2020, I transitioned from pen and paper to digital art: specifically an iPad with an Apple Pencil. Given that, the drawing prompts in this list are a match for either the good old fashioned kind of art, or the newfangled ones. Ready for the creative ideas? Let's go!
Drawing Prompts
Get creative ideas for fun, easy drawing prompts for kids, adults, teens, and everyone in between in this big list by an artist!
Which of these Drawing Prompts Will You Do?
Having read through this big list of drawing prompts, which one most stands out to you? Speaking for myself, my absolute favorite things to sketch are octopuses and rainbows, so the prompt about the rainbow octopus drawing is the winner for me!
Now, which prompt will YOU pick to get your pencil moving like the wind across the page (or across the digital screen, as the case may be)? I'm so curious to hear. Do share in the comments section below.
Want more ideas? Check out "40 Art Prompts from Around the World," on my other site! Because it's a travel blog, each prompt is accompanied by photos from a different country.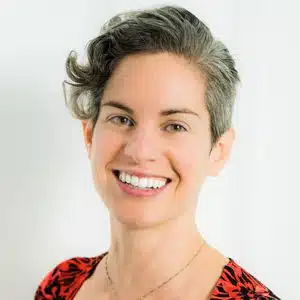 The author and artist, Lillie Marshall, is a National Board Certified Teacher of English who has been a public school educator since 2003, and an experienced Reiki practitioner since 2018. All art on this site is original and hand-drawn by Lillie. She launched DrawingsOf.com Educational Cartoons in 2020, building upon the success of her other sites, AroundTheWorldL.com (established 2009), TeachingTraveling.com (founded 2010), and ReikiColors.com. Subscribe to Lillie's monthly newsletter, and follow @WorldLillie on social media to stay connected!