What are Homophones?
Homophones are some of the trickiest words in the English language, but what is a homophone, anyway? They are defined as pairs (or sometimes triads) of words which sound the same, but which mean different things, like the classic homophones examples, there vs. their, and apart vs. a part. The prefix "homo-" means "the same," while the root "phones" pertains to sound.
To keep your writing looking professional, it's essential to know the correct usage of common homophones (pronounced: "HAA-muh-fohwns"), because mixing them up changes the meaning of what you're trying to say. Aw, yikes!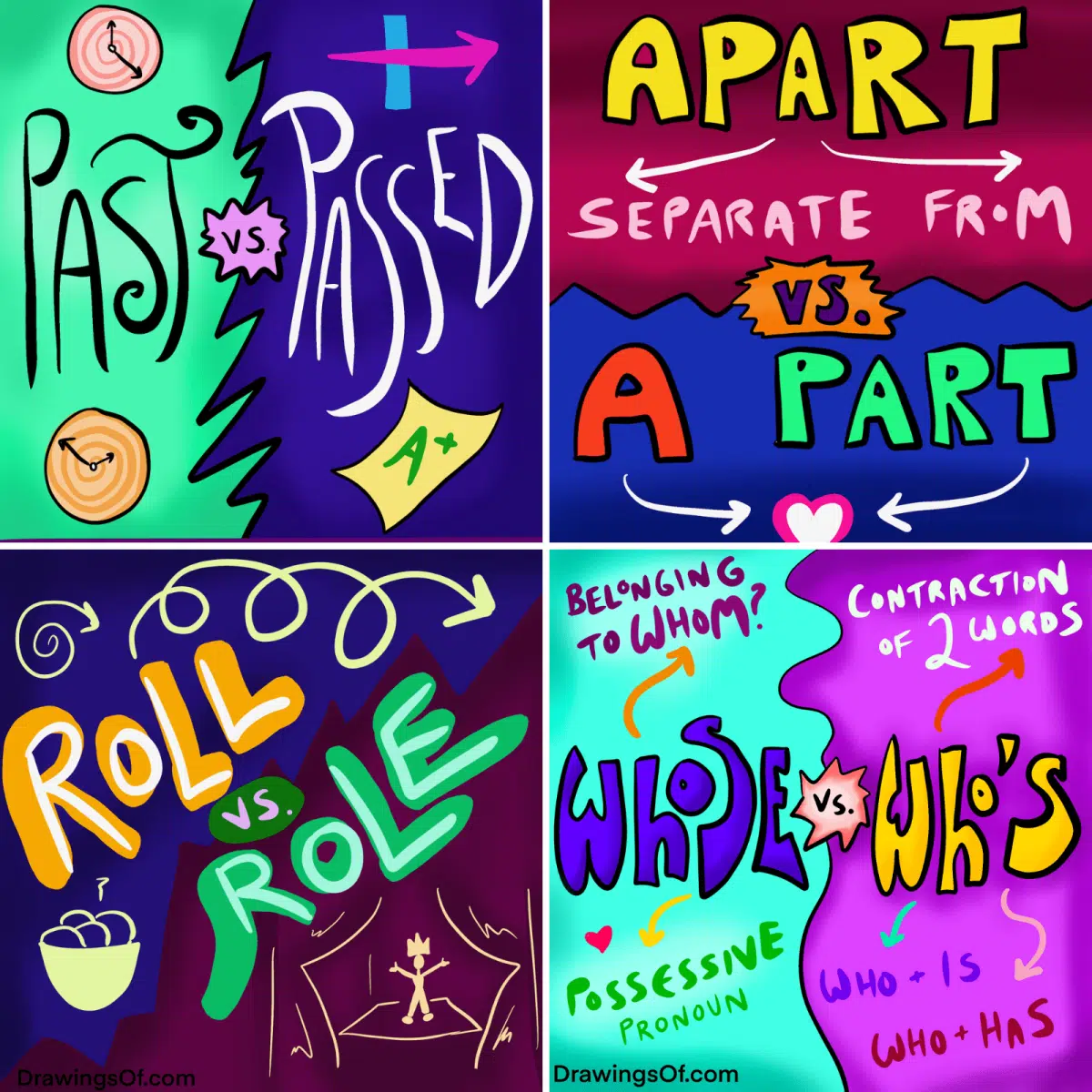 Meanings of Homophones
To help learn the meanings of these commonly confused words, I have compiled the giant homophones word list below to help teach correct spelling, definitions, and usage, illustrated by fun cartoon lessons which solve the dilemma of which similarly-sounding word to use when.
Who am I to create this? My name is Lillie Marshall, and I've been an English teacher since 2003 — almost two decades! If you struggle with using homophones, you're not alone; kids and adults around the world have used these lessons to improve their writing. Ready? Let's learn!
Homophones: List of Examples
What are the most common and tricky pairs of homophones, and how can we remember the definitions to use the words correctly? This list gives meanings and examples in illustrated lessons!
Which Homophones are Hardest?
Now that you've seen this list, which of these pairs of homophones (or triads) do you find the trickiest to remember? For me, "its vs. it's" always gets me, because it's opposite the usual apostrophe rule of possession.
Worksheet on Homophones
How to TEACH Common Homophones
Want a printable (or electronic) four-page interactive lesson on more of the most commonly confused homophones — plus several other tricky editing errors? Click to see this grammar and editing worksheet from my online store, which gets high reviews! I hope you find it as useful and enjoyable as my students do. (Honestly — former pupils come back years later and say they remember these grammar and usage lessons fondly! It warms the heart of this teacher.)
VIDEO: Common Homophones
Homophones Examples to Add
Now it's time to make requests! Which homophones examples would you like to see added to this list? Leave your thoughts in the comments below! Feel free to also browse my other English lessons, including commonly confused words, literary devices, and figurative language examples.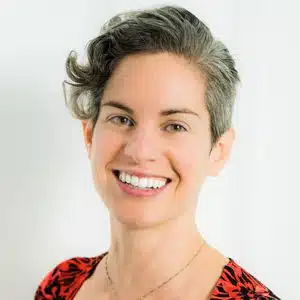 The author and artist, Lillie Marshall, is a National Board Certified Teacher of English who has been a public school educator since 2003, and an experienced Reiki practitioner since 2018. All art on this site is original and hand-drawn by Lillie. She launched DrawingsOf.com Educational Cartoons in 2020, building upon the success of her other sites, AroundTheWorldL.com (established 2009), TeachingTraveling.com (founded 2010), and ReikiColors.com. Subscribe to Lillie's monthly newsletter, and follow @WorldLillie on social media to stay connected!