Ready for something hilariously ironic? It turns out that one of the top-ranking hard words to spell in the English language is… mispell or misspell! There is a particular reason why people mix up these letters so much, but luckily, there are also a set of tricks to remember how to spell misspell correctly that I'll be happy to teach you today.
First, some background. My name is Lillie, and I've been an English teacher for 18 years, and delight in hand-illustrating English lessons with easy-to-understand explanations. The goal in each of my brush strokes and tap of the keys is to help you smile and learn at the same time! That's one of the best ways to make information stick. Now, on to the lesson!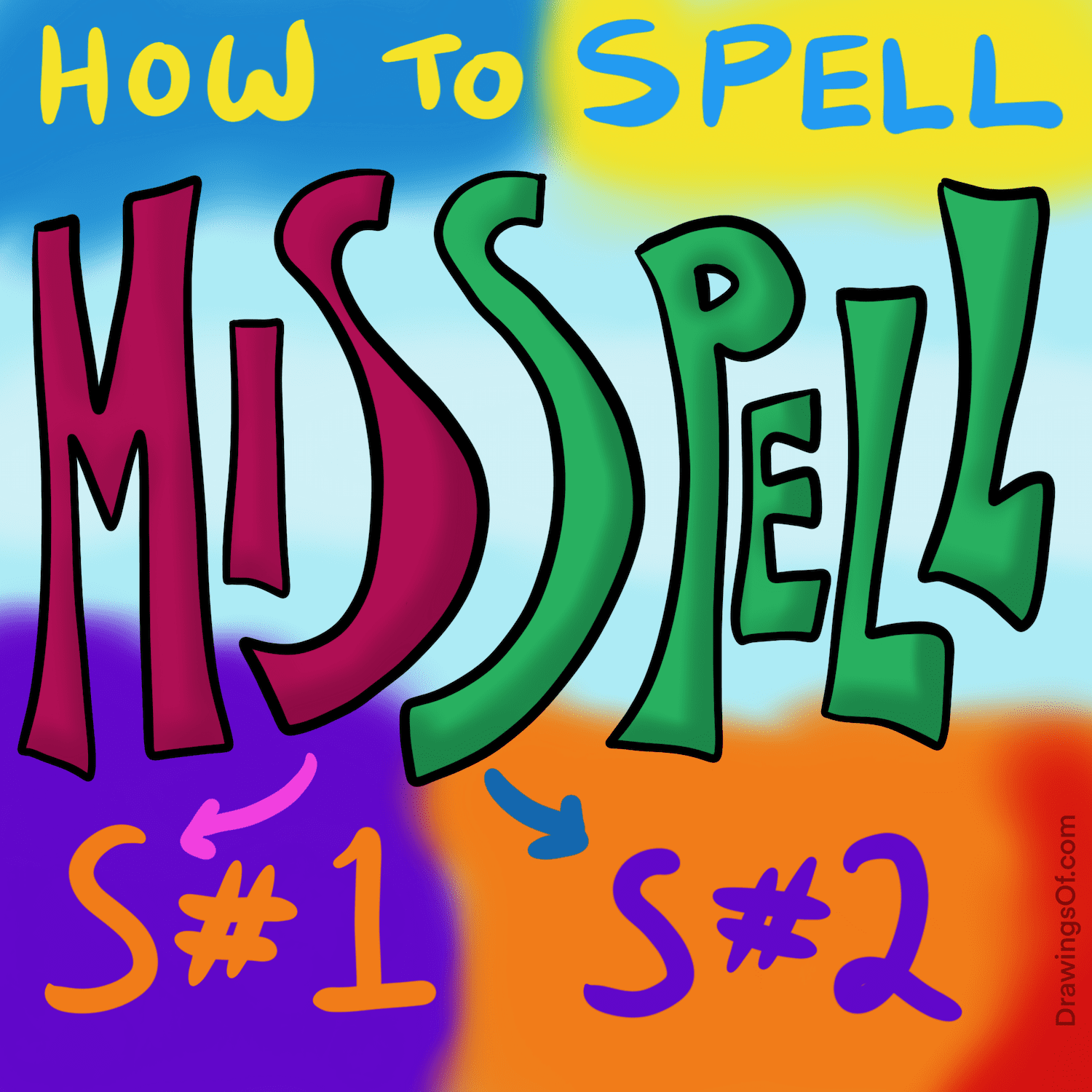 Is it Mispelled?
The reason why it's so difficult to spell "misspell," "misspelled," and "misspelling" is that when you pronounce each word, it's unclear whether there is one "S" or two in the middle. For that reason, many people — my guilty self included! — often write "mispelled" with one "S"… which is incorrect! If you use just one "S," you have misspelled the word "misspell." Now that's a mouthful!
Yes indeed, "mispell" is a made-up word that doesn't exist. "Mispelling" is just a… misspelling! Similar "fake words" that people think are real because they're used so often include: "truely, "greatful," and "noone." Steer clear of them! Oh, and "misspel" or "misspel" with just one "L" are wrong, too.
How to Spell Misspell
Now, how to remember whether to write mispelled or misspelled — with one "S" or two? Here are three tricks. In the first trick, you can remember that the word "spell" has a double "L," which can trigger the memory that "misspell" has a double "S" to go with the double "L."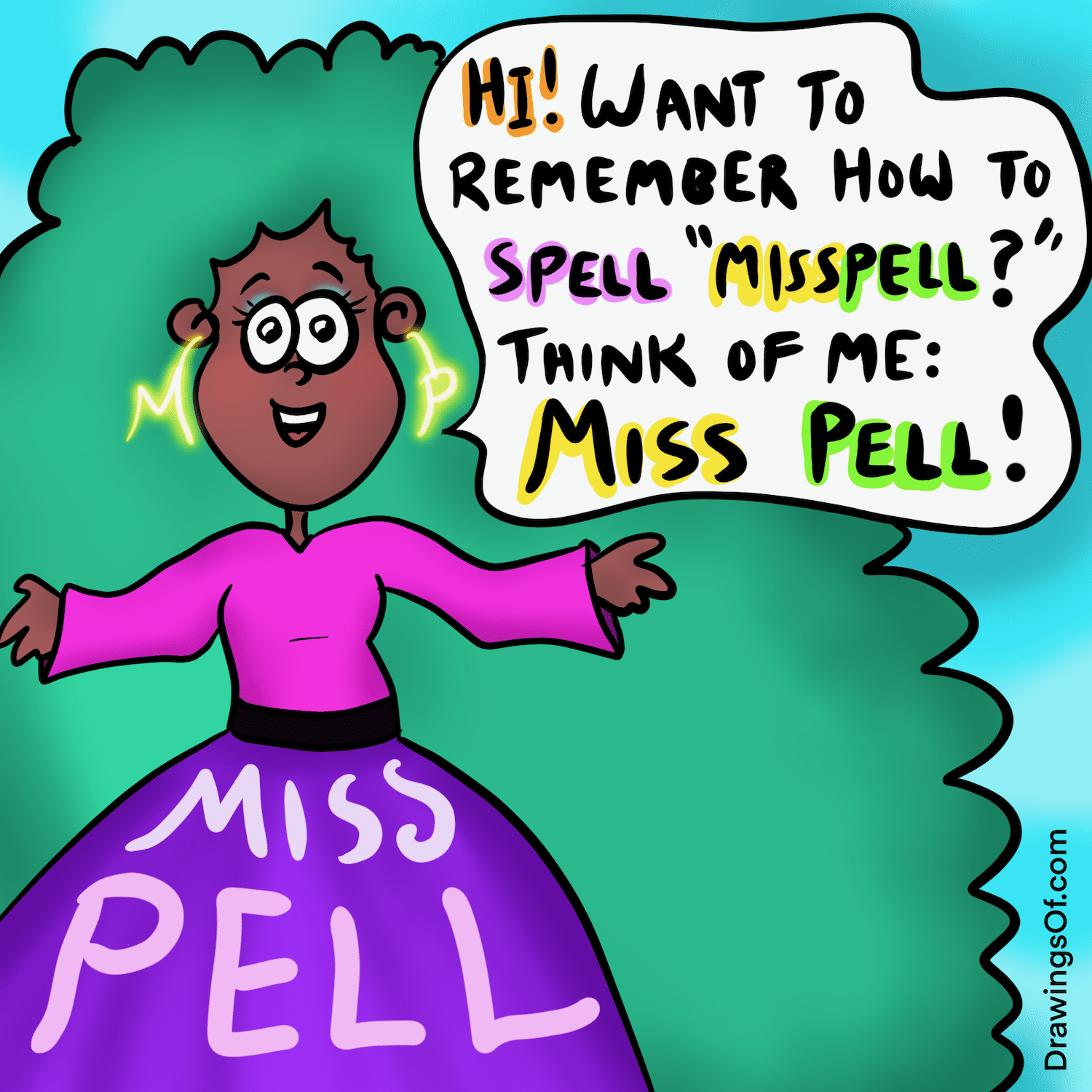 The second memory trick to remember how you spell "misspell" is illustrated by my cartoon, above. Envision a woman named "Miss Pell! This will help remember the double "S," because "Miss" is written M-i-s-s.
The Prefix "Mis-"
The third way to remember how to spell "misspelled," "misspelling," and "misspell" is to remember that the prefix "mis-" means "bad or wrong." Given this, of course there will be a double "S" in "misspelling," since you need one "S" for "mis-" and a second "S" for "spelling" in order to put them together as "mis-spelling" to mean: "wrong spelling." It's like math, or a code!
VIDEO: How to Spell Misspelled
Mispell or Misspell?
I hope this tutorial on how to spell "misspell," "misspelled," and "misspelling" (versus "mispell," "mispelled," and "mispelling") has been useful. Which of the three memory tricks we went over most resonates to stick in your mind? Which new English lesson would you like me illustrate next? Do share!
Want more? Explore the "fake words" (like "mispell"), "everytime," definately," "incase," "seperate," and "revelant!"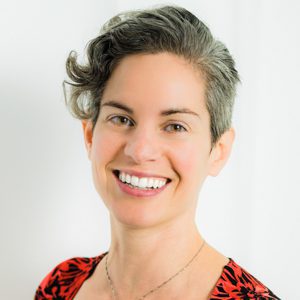 The author and artist, Lillie Marshall, is a National Board Certified Teacher of English who has been a public school educator since 2003, and an experienced Reiki practitioner since 2018. All art on this site is original and hand-drawn by Lillie. She launched DrawingsOf.com Educational Cartoons in 2020, building upon the success of her other two sites, AroundTheWorldL.com (established 2009) and TeachingTraveling.com (founded 2010). Subscribe to Lillie's monthly newsletter, and follow @WorldLillie on social media to stay connected!
SUBSCRIBE to Get Updates!
Stay in the loop with twice-monthly emails of new, FREE resources, and no spam.