I'm thrilled to report the first drawing request has come in, and been fulfilled! And it's a hilarious one. The suggestion came from my friend Ryan, a photographer and blogger I met in Turkey years ago. His request was as follows: "Please draw me sitting inside a tulip." Granted, Ryan!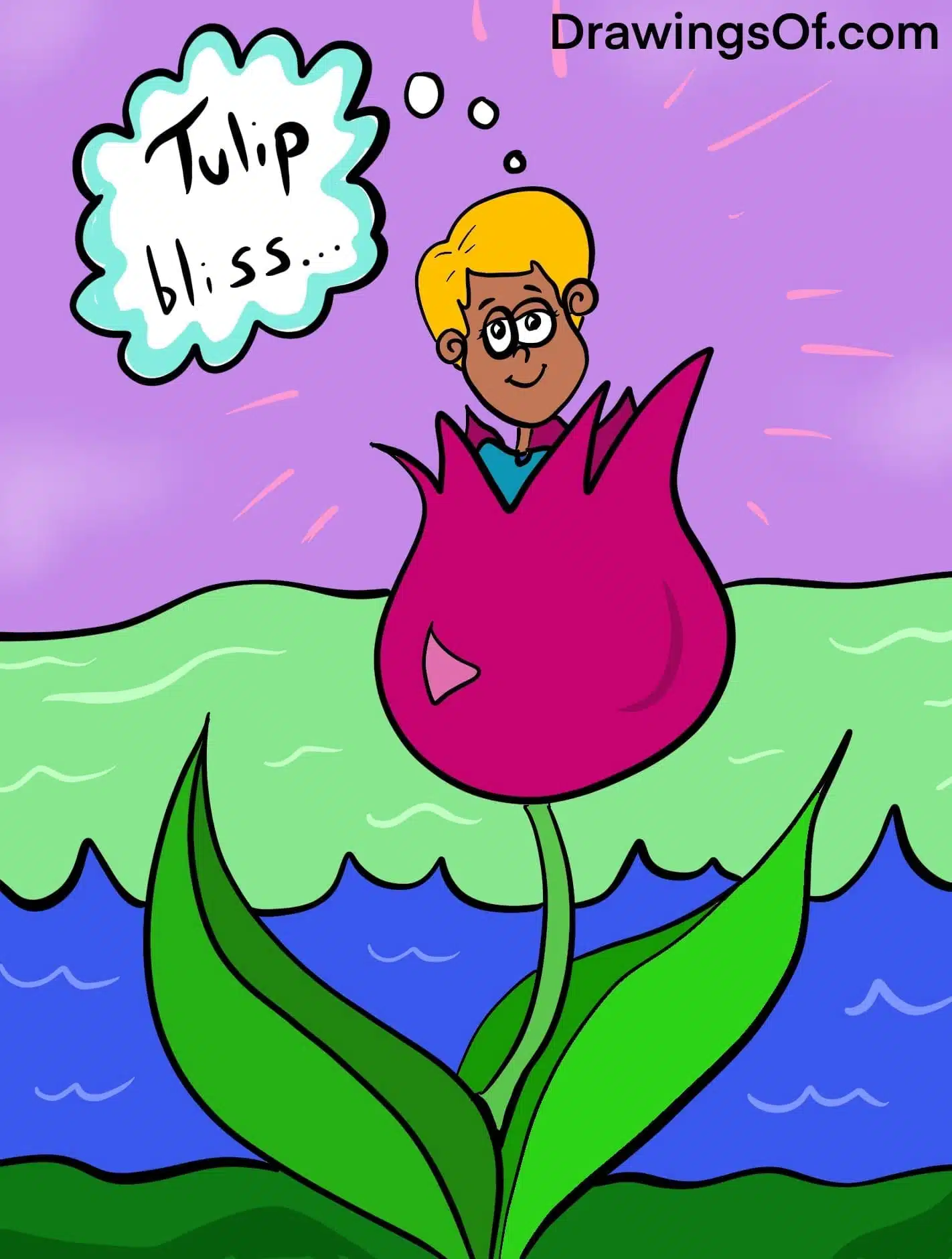 Which Drawing Requests Get Granted?
This example shows the kind of cartoons and art I shall happily create for you on Drawings Of… Now, I did get a few other requests already asking for me to draw an existing character that is from a TV show or movie, but… I'm rabidly independent, and repetition is not how I roll.
I will not copy someone else's style or ideas. Those have already been done. I'm in this for the mind EXPANSION, not duplication. (Heck — there are a million Queen of Hearts templates I could have copied, but I chose to make 3 psychedelic ones instead…)
What I WILL do in the world of drawing requests is to DIVE into deeply unique bizarreness with you. From ice cream bouncing to green-haired fairies, that random delight is my euphoria. I hope that helps as you scheme your next request: CREATIVE drawings! Speaking of green hair, after I drew Ryan's tulip man, I was inspired to create a gal with hair (not hairs) the color of the tulip stem…
See a Time-Lapse Video of the Drawings' Creation:
Now, for some art context, the ProCreate drawing app that I use to create art with my stylus has a particularly fabulous feature: It records the entire drawing process! You can see a time-lapse in this video here of how I created the tulip man, and then the lady. It's very clear here how many times I erased a line or changed a color! Drawing is all about experimenting and changing.
Any Questions?
So now that you've heard about the drawing request selection process and seen the video of how two pieces are made, what questions or comments do you have? Do share…
Check out my list of fun art prompts, including the challenge of YOU drawing someone in a flower!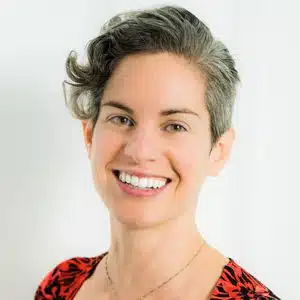 The author and artist, Lillie Marshall, is a National Board Certified Teacher of English who has been a public school educator since 2003, and an experienced Reiki practitioner since 2018. All art on this site is original and hand-drawn by Lillie. She launched DrawingsOf.com Educational Cartoons in 2020, building upon the success of her other two sites, AroundTheWorldL.com (established 2009) and TeachingTraveling.com (founded 2010). Subscribe to Lillie's monthly newsletter, and follow @WorldLillie on social media to stay connected!
SUBSCRIBE to Get Updates!
Stay in the loop with twice-monthly emails of new, FREE resources, and no spam.