You know what's some of the best art inspiration? Following the commands of a 4-year-old. Check out the fairy cartoon that my daughter bossed me around step by step to create:
"Give her butterfly wings NOW, Mama!"
My little peanut was insistent about every detail of this green-haired, butterfly-winged fairy. (If you want to see what my girl looks like in her determined state, here's her hiking a waterfall.)
The only moment I had to push back on my little lass was when she demanded both a purple dress AND purple skin. As a fan of including as many colors as possible, I insisted upon two different hues for those elements, picking a rich brown for the skin.
Sea-foam Green Hair…
I'm delighted with how Ms. Fairy turned out, and particularly pleased with the set of colors we decided upon. The teal green hair is really the cherry on top of deliciousness. I decided not to turn the fairy into one of my stories for kids, but if you want a seafoam-colored tale, check out the one about a certain top hat-wearing angry octopus.
Shifting from a Cartoon to a More Realistic Face:
My flow is that I alternate between drawing a cartoon and sketching a more true-to-life (and less googly-eyed) head. Thus, after the triumph of the daughter-demanded fairy, I drew this lady, below. Perhaps she's the fairy's assistant? Although that would be a whole lot of makeup for an assistant to wear.
Shading in ProCreate on an iPad
This damsel above was a big win, since she was the first moment in 15 drawings (since that first cactus) that I figured out how to shade color UNDER the black ink lines in the iPad app, ProCreate. I swear — that art program has over 10,000 buttons, and if I keep at it, I'll figure them all out!
VIDEO: Watch These Women Being Drawn
Drawing as a Diary…
I was recently chatting with an art journaling expert, and her words of wisdom have been on my mind. She talks about how creative drawing frees the mind and soul, and how the key to its magic is to just let it flow… not judge or worry.
The other element of art as journaling that I love is that when I listen to audiobooks while sketching, I can vividly remember parts of the book which were playing when I inked certain lines. In the case of the fashionable lady pictured above, her blue eyeliner now reminds me of the chapter of Trevor Noah's Born a Crime memoir about his lost dog Fufi!
What did these two drawings — these words — bring up for YOU? Do share!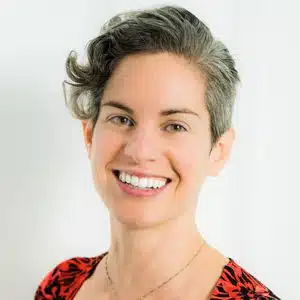 The author and artist, Lillie Marshall, is a National Board Certified Teacher of English who has been a public school educator since 2003, and an experienced Reiki practitioner since 2018. All art on this site is original and hand-drawn by Lillie. She launched DrawingsOf.com Educational Cartoons in 2020, building upon the success of her other sites, AroundTheWorldL.com (established 2009), TeachingTraveling.com (founded 2010), and ReikiColors.com. Subscribe to Lillie's monthly newsletter, and follow @WorldLillie on social media to stay connected!