Given my four year old daughter's current adoration of both queens AND heart shapes, I went down a wild rabbit-hole of art inspiration last night, pumping out not one but THREE different creative drawings of a "Queen of Hearts." Which queen will prevail as most powerful?
"Queen of Hearts" is Also a Lottery Game?!
Around the time I was sketching the heart-shaped ponytails of this first Queen of Hearts, above, it came to my attention that there is also a chance game played in many towns that has the same name. Huh? The mental juxtaposition of gambling with cartooning cracked me up.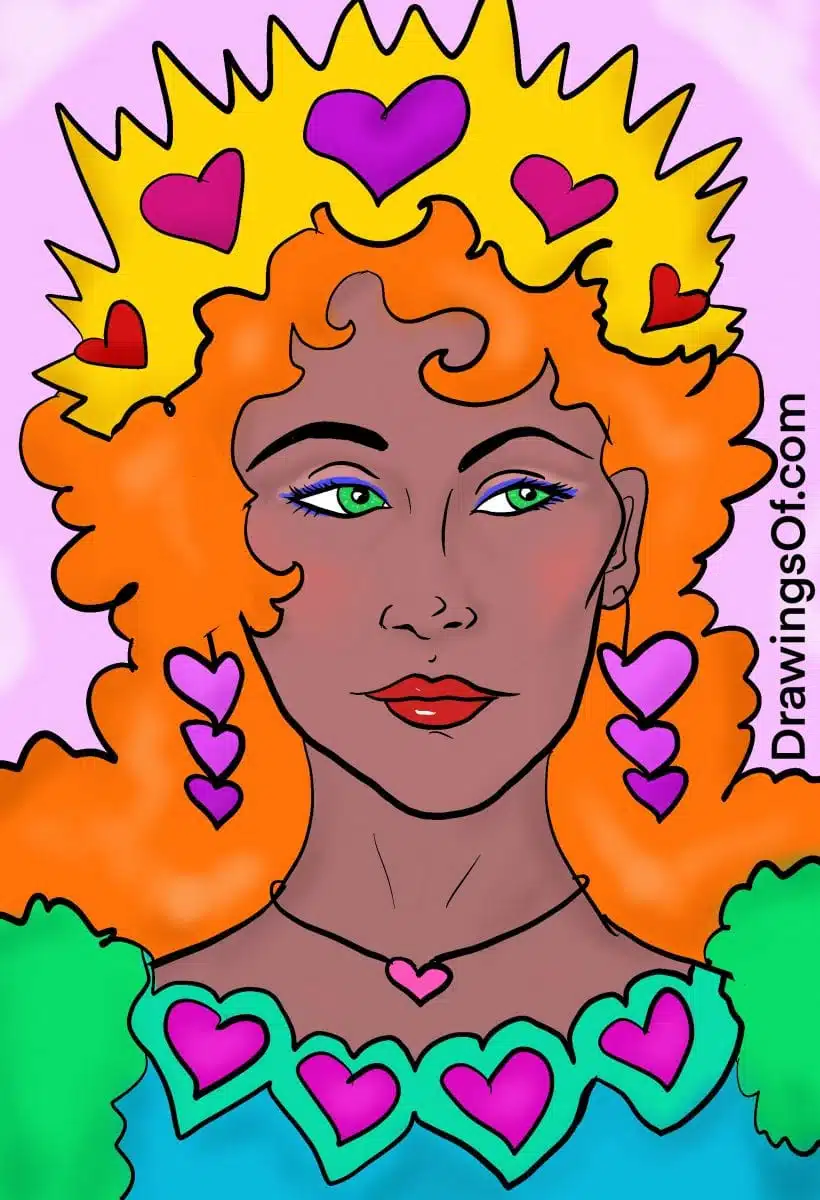 You Can Win 7 MILLION Dollars???
I dug deeper about this mysterious game of chance (while simultaneously sketching the pensive Queen #2 above — her heart crown reminding me of the flower crowns I drew a few days ago). According to a Chicago Tribune article, "Queen of Hearts" is popular at VFW halls, and consists of people buying tickets which correspond to envelopes with mystery cards inside. Every round, a ticket is randomly pulled, and the envelope opened.
If it's the Queen of Hearts, YOU WIN! If it's not, the money rolls over… and builds and builds over time. While waiting for a winner, everyone remains in a liminal space: an in-between state where no one has won yet. In Cleveland, the Grayton Road Tavern has had elephant-sized pots of $3 million and up, and in a small town outside of Chicago, a woman named Lori won the $7 MILLION jackpot!
Benefits of the Queen of Hearts Game
While eating veggies and inking in the psychedelic Queen of Hearts, above (er… I went a little too wild with the number of rainbow colors swirled in there), I did more research about the context of this chance game. Turns out that it has been extremely beneficial to veterans' halls, especially in smaller towns, as people have come from all over to play, spending money and time at the posts.
NICE! Clearly, the Queen of Hearts has great power — whether drawn from a ticket lottery, or drawn with a pen and artist's tablet!
VIDEO: Queen of Hearts Drawing Process
What're YOUR Queen of Hearts Drawing Thoughts?
Many question for you now. First, have you ever heard of the "Queen of Hearts" lottery game??? It sounds fun, and now I want to know if I know anyone who's known anyone who's won… Maybe this angry octopus?
Second, which of the three Queen of Hearts drawings is YOUR favorite, and why? My daughter's decision was a forceful and confident one, but I won't reveal hers or even give any foreshadowing until you use the comment section below to tell us yours… Let's hear it! Pretty please. If you want to see another drawing of a queen, check out the Pi Queen explaining "What is Pi?" Finally if you'd like some cute drawing ideas based off of ideas like those in this article, check out these art prompts.
Tempted to click another article? Go for it!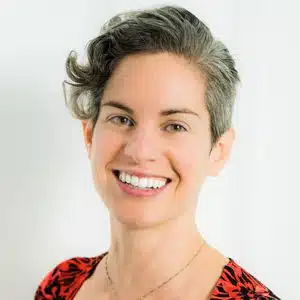 The author and artist, Lillie Marshall, is a National Board Certified Teacher of English who has been a public school educator since 2003, and an experienced Reiki practitioner since 2018. All art on this site is original and hand-drawn by Lillie. She launched DrawingsOf.com Educational Cartoons in 2020, building upon the success of her other two sites, AroundTheWorldL.com (established 2009) and TeachingTraveling.com (founded 2010). Subscribe to Lillie's monthly newsletter, and follow @WorldLillie on social media to stay connected!
SUBSCRIBE to Get Updates!
Stay in the loop with twice-monthly emails of new, FREE resources, and no spam.