Happy Pi Day! You've come to the right place if you're looking for Pi Day holiday activities, jokes, puns, and printable art projects. My name is Lillie and I'm an artist and teacher who has some hand-made goodies for your educational enjoyment. But first — some background.
What is Pi?
Though I've been an English teacher for the past 18 years, I've always harbored a fascination with the mathematical concept, Pi. What is this "Pi" I speak of? Well, Pi is defined as the circumference of a circle (the distance around it) divided by its diameter (the line going straight through the middle).
The resulting ratio, Pi, starts with 3.14… and goes on forever, since it's an irrational number! The magic of Pi is that when you divide the circumference by the diameter of any circle, it always equals the same number, no matter what the size of the circle is. Below is my cartoon drawing of a Pi Queen explaining the concept. Read on for an opportunity to print out a coloring page of this and other Pi symbol art!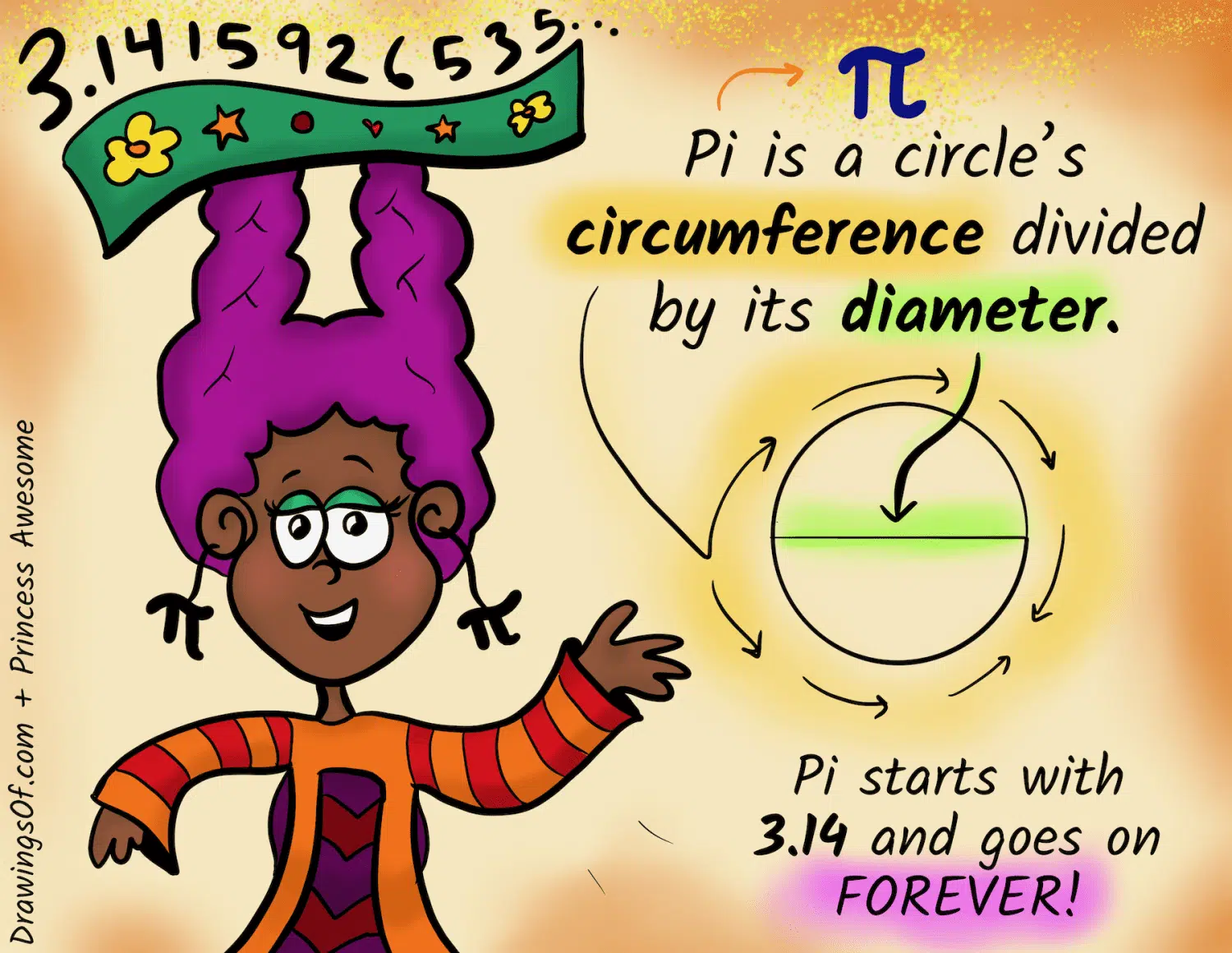 Why is March 14 Pi Day?
The reason that March 14 is celebrated (by geeks like me) as "Pi Day" is because the date can be written like 3/14, which looks like 3.14, the start of Pi. Fun fact: Mathematical genius Albert Einstein was born on Pi Day: March 14, 1879! (Just a few days before St. Patrick's Day.)
Now, if you want to take your Pi Day festivities to the next level, check out the epic Pi-themed dresses and shirts from Princess Awesome, the small woman-owned company founded and run by my Brown University classmate, Rebecca.
Activities for Pi Day:
So how does one celebrate a holiday as deliciously dorky as Pi Day? Why, by eating pie (often with Pi-shaped decorations) and making festive Pi Cards, of course! And you're in luck, because Rebecca took me up on my "Request a Drawing" offer and asked if I could make printable black and white Pi Day cards that could be used as a fun activity for math teachers, homeschoolers, and families on March 14. I'd never done printables before, but I was up for the challenge!
FREE Pi Day Printables!
Behold, below, three different black and white printable Pi Day sheets that you can use as a coloring and art activity! To download each page, click the button directly under each image. If you're enjoying the free printables offered here, I'd love if you'd subscribe to my DrawingsOf.com newsletter to stay in touch for other fun resources.
You will notice that these printables feature some of my favorite types of cute drawings ("Aww!"), including a version of the snake from my "Whose vs. Who's" article.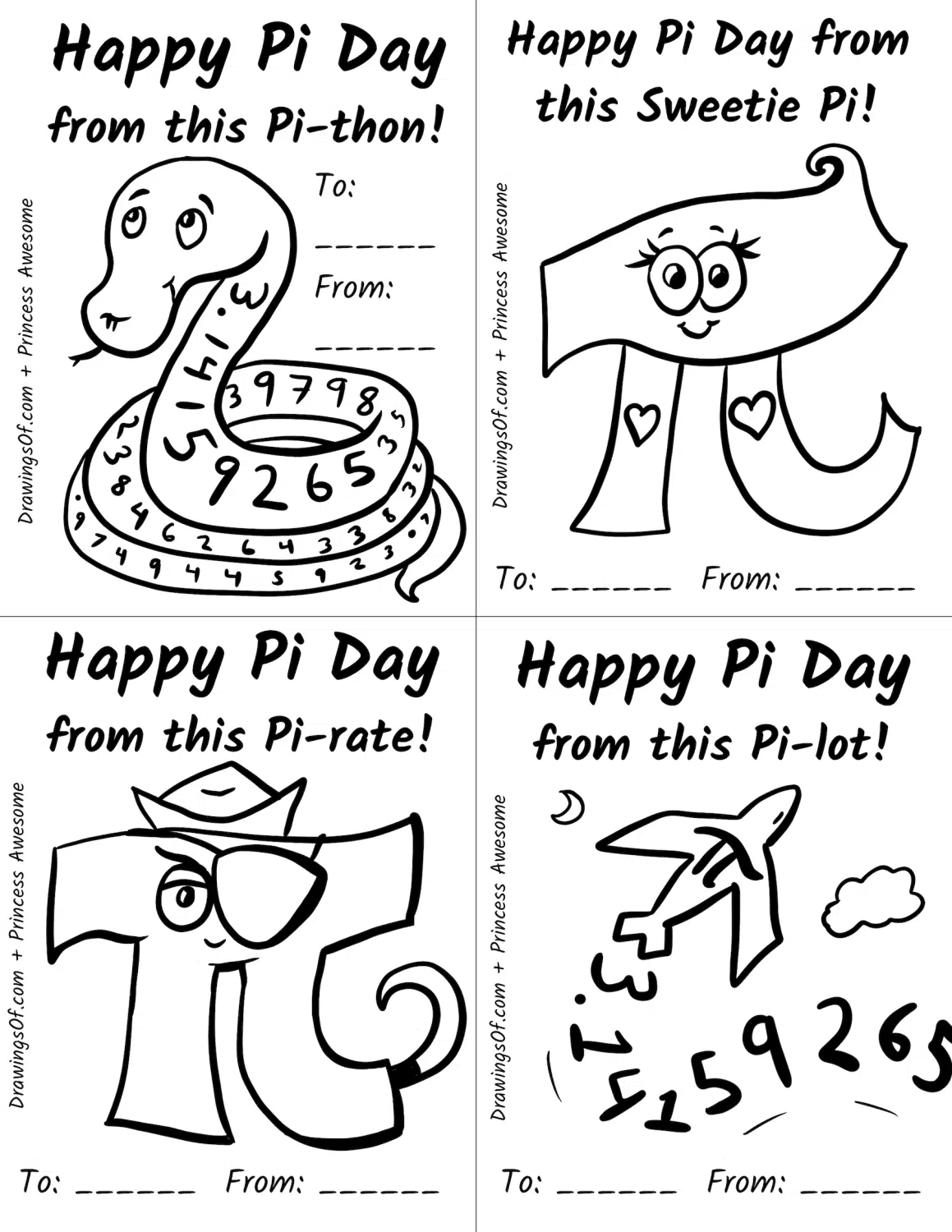 The next set of cards features a version of the octopus cartoon from the angry octopus story, and the cheerful apple from the story about eating fruits and veggies.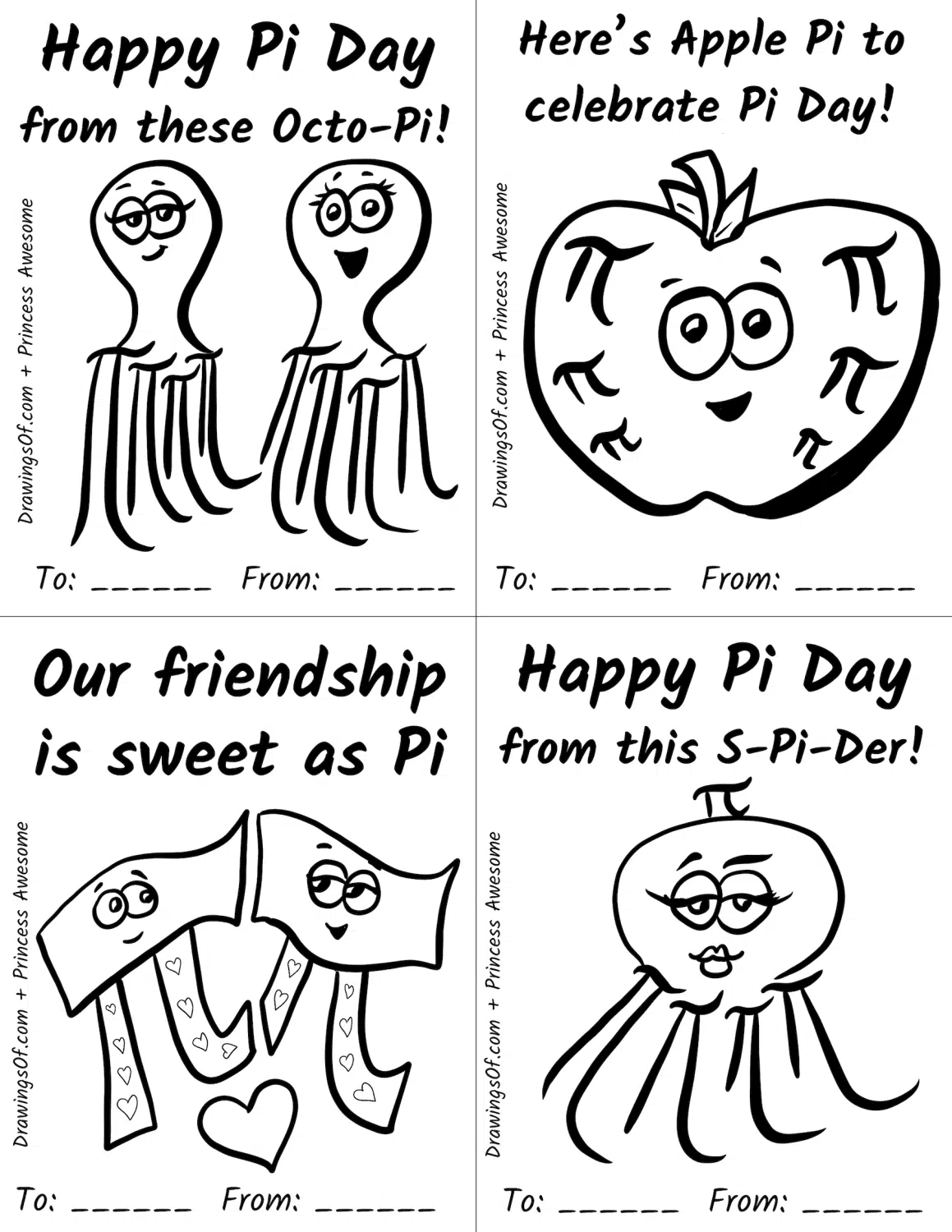 Which of these Pi puns is your favorite? Mine is the Octo-Pi card because I can't get enough of those jiggly tentacles.
VIDEO: What is Pi?
How Will YOU Celebrate Pi Day?
If you end up doing this Pi Day printable activity, I'd love to see the results! Feel free to tag me on social media at @WorldLillie and Princess Awesome, too. We shall delight in ogling your artistic flair, and eagerly await seeing which colors you will choose. Check out these Pi dresses and shirts, too! We love our Pi clothes.
If you enjoyed these free printables, which would you like me to create next? Do share in the comments section below!
Love symbols? Check out my fascinating analysis of the "and symbol" (the ampersand), and Reiki symbols, too.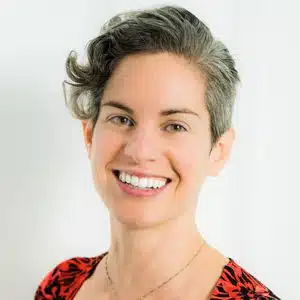 The author and artist, Lillie Marshall, is a National Board Certified Teacher of English who has been a public school educator since 2003, and an experienced Reiki practitioner since 2018. All art on this site is original and hand-drawn by Lillie. She launched DrawingsOf.com Educational Cartoons in 2020, building upon the success of her other sites, AroundTheWorldL.com (established 2009), TeachingTraveling.com (founded 2010), and ReikiColors.com. Subscribe to Lillie's monthly newsletter, and follow @WorldLillie on social media to stay connected!