Wumi was a small girl with large orange hair like an octopus made of fireworks. She loved cuddling, veggies (but not cuddling veggies), and leaping. She was fearless, especially because she could make sparkles come out of her face. Little did she know that a cartoon dragon was in her future.
Enter the Dragon…
One day, Wumi was leaping around the lands, when out of nowhere — an emerald green dragon swooped from the sky! Wumi used her magical face sparkles to hypnotize the beast into communication. (The sound of the sparkles was, "Wrrrrrrrrrpttttt.")
"Howdy," said the dragon, once he was sparkle-translated, "I'm Draggie. I'm seeking the Blue and Violet Witch to help train me to be a better hugger. Have you seen her?"
"Unfortunately," replied Wumi, sparkles shooting from her mouth as she spoke, "the only witch I know is the Hoop Earring Witch. Let's go find her and ask her to help find the BVW."
"Blue and Purple Witch doesn't like the nickname 'BVW,'" Draggie admonished. "She prefers being called 'Bluvy.'"
With that fact, the two new friends trotted off to find assistance.
A Surprise Skill?!
The Hoop Earring Witch (commonly known as "Hoopoh") was busy trying on flower crowns in a local store with her buddy the Queen of Hearts when Draggie and Wumi found her.
"Oh hello," cooed Hoopoh. "This flower crown is stuck on my spiky purple hair — can you help me get it off?"
Draggie nodded and approached the witch. Gently, he wrapped his wide wings around Hoopoh's hair and lifted the crown up and off her head.
"WOW!" exclaimed Hoopoh. "Not only did you just help me, but you also gave me a really warm and cozy hug in the process!"
"I didn't mean to give you a hug," replied Draggie, confused.
"Well you did, and it was the best hug I've had all day," answered Hoopoh with a smile.
Suddenly the store's left wall EXPLODED as a fiery figure the size of a whale elephant burst in.
Anger Explodes…
It was Blue Violet Witch, and she was furious! "HOW DARE YOU!" she hissed at Hoopoh, grey smoke sliding from her mouth.
"Huh?" exclaimed Hoop Earring Witch. "Why are you mad? All I did was thank Draggie for the help and the hug!"
"EXACTLY," growled Bluvy. "It was supposed to be ME who was going to teach that dragon how to hug better. Me and only MEEEE!!! Now apologize… or else."
Bluvy's hulking body juxtaposed comically with the tiny flower crowns all around, and Wumi wondered if all this yelling was foreshadowing a physical fight. She had to do something.
VIDEO Time-Lapse of Drawing These Cartoons:
Teaching, Retooled:
"Bluvy," declared Wumi courageously, "clearly Draggie already knew how to hug fabulously. There's no need to teach someone something they already know. That's not useful learning, is it?!"
Bluvy looked confused, but didn't zap everyone to smithereens, so Wumi continued. "Hey — there are a million other things you can teach Draggie that he actually DOES need help in. How about… drawing?"
Bluvy's scowl turned to a grin. "I love drawing!" she exclaimed. "Art helps me be happy — just like hugging — so that would be a perfect alternative to teach Draggie. You're a genius, little girl!"
Wumi took a bow, hugged the two witches and the dragon, and leaped off into the starry night. THE END.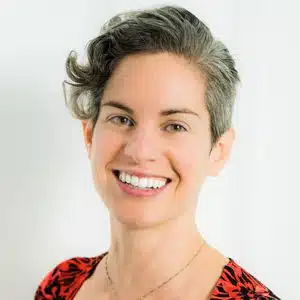 The author and artist, Lillie Marshall, is a National Board Certified Teacher of English who has been a public school educator since 2003, and an experienced Reiki practitioner since 2018. All art on this site is original and hand-drawn by Lillie. She launched DrawingsOf.com Educational Cartoons in 2020, building upon the success of her other sites, AroundTheWorldL.com (established 2009), TeachingTraveling.com (founded 2010), and ReikiColors.com. Subscribe to Lillie's monthly newsletter, and follow @WorldLillie on social media to stay connected!