Looking for some easy, cute Halloween drawing ideas for all ages to go with our set of holiday drawings and activities? You've come to the right place for October 31 festivities!
My name is Lillie, and I'm an artist and teacher who is psyched to show you how to sketch everything from a cute bat drawing to a cartoon of a jolly orange pumpkin drawing that can be either spooky or festively autumnal. All lessons here are hand-illustrated by me, with time-lapse videos added, so you can see the full art process.
Ready to dive into the list of Halloween art activities? Before we do, a quick reminder: one of the most important benefits of drawing is that it builds confidence and creativity. This means that you should take all of my "instructions" loosely.
In other words, if you want to do parts of the illustration differently than my suggestions, go right ahead. Art is important because it is about CHOICE and FREEDOM. Now let's see the list of Halloween art ideas!
Halloween Drawing Ideas
Here are cute, easy Halloween drawing ideas for all ages, explained by a friendly artist and teacher.
Liked those art tutorials? Let's now check out the time-lapse video showing my drawing process for every one of them — including all the places I messed up and had to erase parts! (Although in creative drawings, I suppose nothing is ever really a "mess up"… it's all just part of the delightful journey.)
VIDEO: How to Make Halloween Art
Halloween Drawing Ideas, in Sum
I hope this round-up of Halloween drawing ideas has been useful and enjoyable, and has gotten you into the mood to celebrate the October 31 holiday. Which are your favorite art activities and lessons here?
I am particularly partial to the witch hat drawing tutorial, but I find the spider web drawing extremely relaxing to do when I'm stressed. Funny how making something spooky can calm you down!
Want more? Check out my lesson on how to spell Halloween, and whether to capitalize the holiday. I am an art educator, but I'm also an English teacher so I couldn't resist writing it…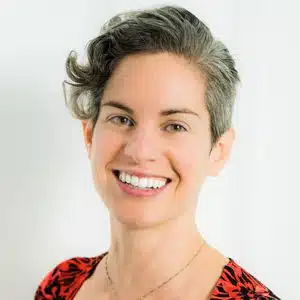 The author and artist, Lillie Marshall, is a National Board Certified Teacher of English who has been a public school educator since 2003, and an experienced Reiki practitioner since 2018. All art on this site is original and hand-drawn by Lillie. She launched DrawingsOf.com Educational Cartoons in 2020, building upon the success of her other sites, AroundTheWorldL.com (established 2009), TeachingTraveling.com (founded 2010), and ReikiColors.com. Subscribe to Lillie's monthly newsletter, and follow @WorldLillie on social media to stay connected!