Say you've created a cute spider drawing. The burning question then becomes: "How do we make a home for the sweet arachnid?" In other words, what's a beautiful and easy way to create a spider web drawing? You've come to the right place to find out!
My name is Lillie, and lately I've been on a roll with Halloween drawing ideas, such as how to sketch an easy bat drawing. Now, the good thing about this spidey home is that it's enjoyable and useful to sketch ANY time of year.
Spiders don't just come out in autumn to hang out with Halloween's cute ghost brigade! Let's learn two techniques for the web design, explained by my illustrations, and a time-lapse video.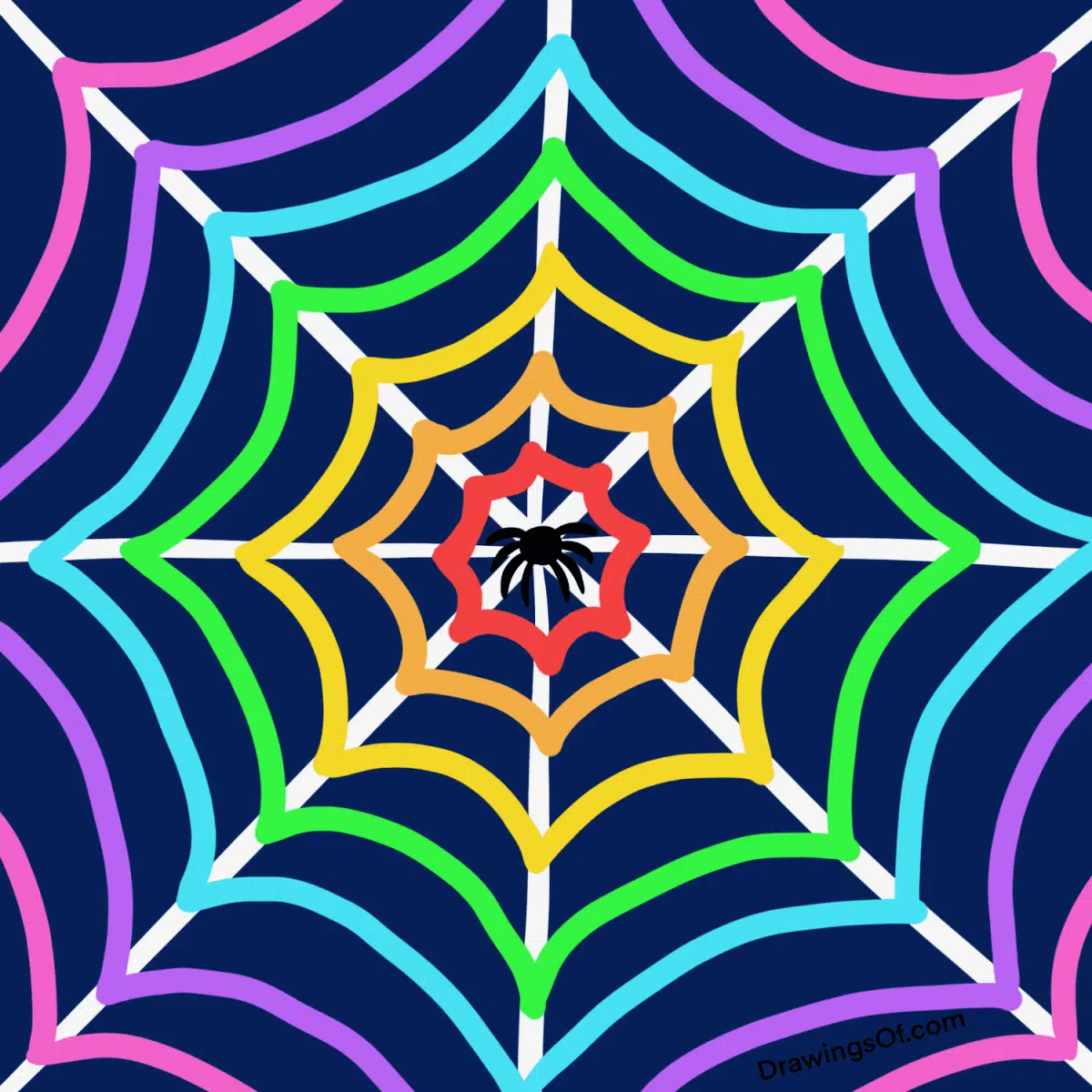 Two Different Methods of Spidey Home Art
So, as we learned from my drawing of a rainbow, I don't like to do art tutorials the conventional way. In my opinion, it's more exciting to inject some creative flair into the sketch — even if it isn't exactly biologically accurate!
For example, real spider webs are sort of a white, gray color. However… isn't it more thrilling to make them a lot more colorful (or colourful if you're British)??? Hence, these rainbow-colored spider webs were born. Now let's examine two different methods to create the shape.
Spider Web Drawing #1
My illustration above demonstrates this first method of creating a spider home on paper (or a screen, if you're doing digital art). Begin with a line up and down, then side to side, then two diagonal lines, so you end up with the "base" of the web: Eight lines radiating out from the center.
Next, sketch a series of concentric circles created by dragging the pen from line to line with a "sag" in the middle of each. You'll end up with eight mini-spikes in each circle — somewhat reminiscent of a cute sea urchin. Note that this method is not biologically correct (the next one is), but it's a little easier to pull off, especially when you're working with color.
Web Method #2: Spiral
The second method, pictured above, starts with the same base of eight radiating lines. This time, however, instead of making concentric circles, we will create a spiral swirl pattern, similar to the shell of our easy snail drawing.
If you are working with digital art, as I was for these drawings, you can make the whole spiral in one color first, then come back in with a clipping mask afterwards to ink in the color. Just make sure that the "base" of the web is on a different layer than the top spiral, so you can separate the colors.
VIDEO: Spider Web Time-Lapse Art
Spider Web Drawing, in Sum
I hope this tutorial on two methods of creating a spider web drawing has been enjoyable and useful. Remember — with creative drawings, it's ok to take some liberties with altering the real shape of nature. All is fair in cuteness and beauty!
Want more Halloween-themed art prompts? Check out this cute and easy method of cartoon pumpkin drawing: easy instructions for all ages.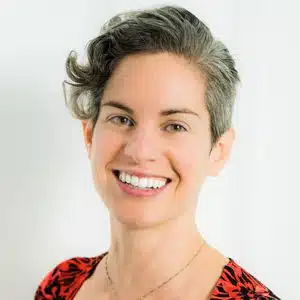 The author and artist, Lillie Marshall, is a National Board Certified Teacher of English who has been a public school educator since 2003, and an experienced Reiki practitioner since 2018. All art on this site is original and hand-drawn by Lillie. She launched DrawingsOf.com Educational Cartoons in 2020, building upon the success of her other sites, AroundTheWorldL.com (established 2009), TeachingTraveling.com (founded 2010), and ReikiColors.com. Subscribe to Lillie's monthly newsletter, and follow @WorldLillie on social media to stay connected!